What is FIRST LEGO League?
FIRST Lego League (FLL) is a program intended for 9-14 year olds and the teams take up to 10 children each with one adult mentor. When students join, they learn how to program and build an autonomous robot (using the LEGO® MINDSTORMS® robot set) that scores points on a thematic playing surface and create an innovative solution to a problem as part of their project. There are over 20,000 teams (including international ones) that inspire a diverse range of children, because STEM includes everyone!
Anyone can start an FLL team! They can be a part of a school club, a home-school activity, or just a group of friends that are trying to do something really cool. FLL is focused on getting kids excited about science and technology at a young age rather than just winning. Remember: the motto is that "We Have Fun!"
When a child is on a FLL team, they learn many important life and problem-solving skills.  They get the chance to learn what Coopertition is, which is a core value of FIRST. They learn to help everyone, even their rival teams, and to have fun no matter what it is you are doing. FLL is more of a celebration than a competition and that's how they like it.
---
Why did we create a FIRST LEGO League team?
We create FIRST Lego Leagues to provide the opportunity for young children to discover and be inspired by STEAM (Science, Technology, Engineering, Art, Math) while also being surrounded by positive role models. With our students being the mentors and even coaches of these FIRST Lego Leagues, we are able to practice vertical articulation which supports our team because these young pioneers will eventually feed into our FRC team.
---
Meet Middle School North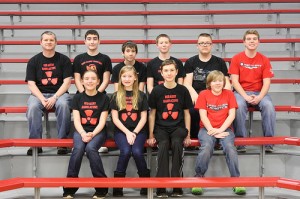 MSN started with one FLL team 6 years ago.  The last season, MSN had 3 FLL teams: Red Alert: Radioactive, Twister, and Firestorm.  Team Radioactive won the Indy South FLL Regional and went on to win the Robot design award at the state championships.
Meet Middle School Central
Not Pictured
A representative for this team could not be reached.
Meet Sugar Grove Elementary School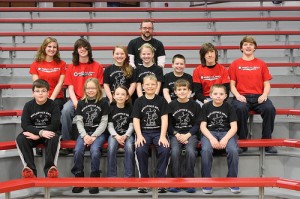 Bullotics is a four year old team out of Sugar Grove Elementary, coached by Chad Wade.  The fourth and fifth graders worked extremely hard on this year's challenge "Nature's Fury."  We concentrated our research project over the use of super hydrophobic sprays to protect valuable and home in the case of floods.  Our hard work paid off at the state tournament in Fort Wayne where our team won first place for "Best Presentation."
Meet Maple Grove Elementary School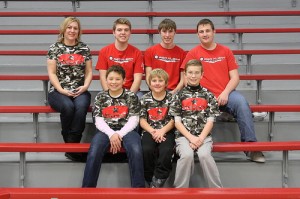 A representative for this team could not be reached.