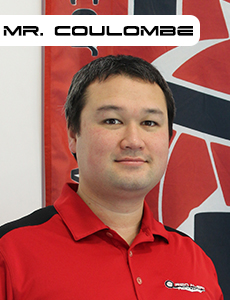 What do you do on the team?
I run this show.
How long have you been on the team?
8 years.
What's your favorite part about being on Red Alert?
Watching the students learn and develop throughout the years.
What do you do outside of robotics?
There's an outside of robotics?! What else have been keeping from me!?!
If you were given a one-minute ad slot during the Super Bowl that you couldn't sell, what would you fill it with?
Subliminal messages…
If animals could talk, which would be the rudest?
The Honey Badger. Honey Badger don't care.